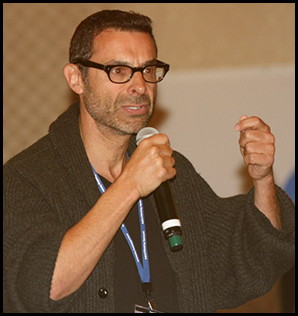 With clarity, humor, and insight, award-winning motion picture producer Barnet Bain guides readers to unlock the raw power of the creative self. Sharing principles and practices at the leading edge, he offers a life-altering map for stepping beyond what we already know into a dimension of imagination from which innovation is born.
Known for his inspiring movies and powerful creativity workshops, Barnet makes available his teachings for the first time in book form. Working with more than 40 exercises, discover how the dynamic qualities of will and action come together with the receptive qualities of imagination and feeling to form the foundation of creativity.
The lessons, tools, and techniques serve to open untapped reservoirs of creativity in every individual, whether it's in jumpstarting a new project or business, creating a work of art, experiencing more fulfilling relationships, or making other dreams come true.
Barnet's unique approach includes:
Rewiring your brain to unleash ultra creativity
Finding freedom from self-criticism, perfectionism, and other obstructions to creative expression
Harnessing the two forces of creativity: inspiration and action
Discovering your emotions as the doorway to creative ingenuity
Heeding the call of your Real Work, regardless of age, education, or experience
Step by step, you will make the discovery of a lifetime: how to stop being created by your past and start consciously creating your present and future. You will learn that any time you are willing to be surprised — by your next creative impulse, the next idea that excites you, the next experience that moves you — you are living a creative life.